Eureka Hospital & Research Centre ( EH&RC ) has been operating as a multispeciality hospital at Indore for more than five years now. It is situated at a prime location with easy approachability and a pleasant ambience. EH&RC is a 50 bedded hospital centre managed by a team of 10 senior medical consultants of various specialities.
Our Facilities
Radiology

Sonography

Pathology
Physiotherapy

ICU, NICU & PICU

Operation Theatres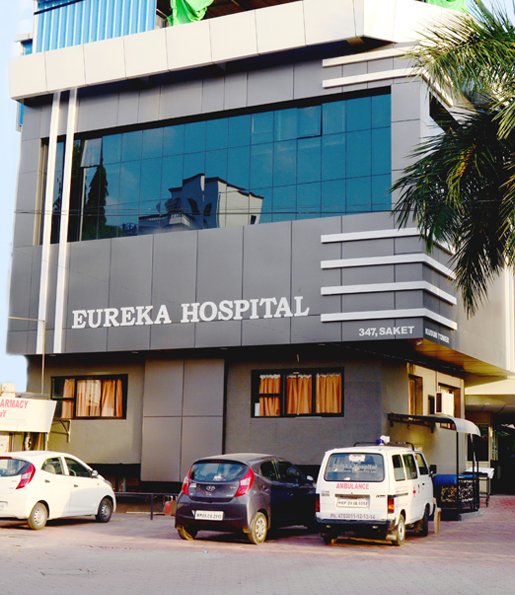 OR CALL: 1(234) 567-8910
Emergency Hospitalization.

Room Facilities.

Insurance / Mediclaim facility and support.

Departments – OPD, IPD, ICU, NEONATAL ICU, INVESTIGATION.

Surgical Treatments.

24/7 Pharmacy and Ambulance.

Professionally Qualified trained Doctors & nurse's brigade provide care with competent, comprehensive & high quality care.

10 Senior Medical consultant.
Ambulance Services

I.C.U., NICU/PICU

OT Complex

Sonography, Digital X-Ray & Pathology

Ventilator & Life Saving Device

T.M.T / E.C.G. / P.F.T.

OPD Department

Medicine / Pharmacy