Eureka Hospital & Research Centre ( EH&RC ) has been operating as a multispeciality hospital at Indore for more than five years now. It is situated at a prime location with easy approachability and a pleasant ambience. EH&RC is a 50 bedded hospital centre managed by a team of 10 senior medical consultants of various specialities.
Our Facilities
Radiology

Sonography

Pathology
Physiotherapy

ICU, NICU & PICU

Operation Theatres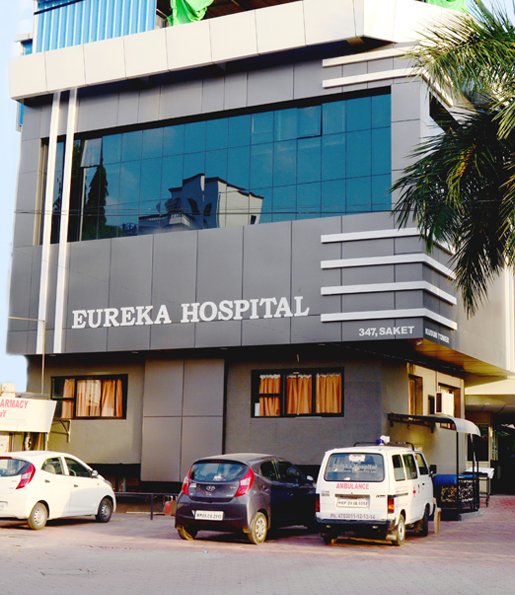 OR CALL: 1(234) 567-8910
Emergency Hospitalization.

Room Facilities.

Insurance / Mediclaim facility and support.

Departments – OPD, IPD, ICU, NEONATAL ICU, INVESTIGATION.

Surgical Treatments.

24/7 Pharmacy and Ambulance.

Professionally Qualified trained Doctors & nurse's brigade provide care with competent, comprehensive & high quality care.

10 Senior Medical consultant.
Ambulance Services

I.C.U., NICU/PICU

OT Complex

Sonography, Digital X-Ray & Pathology

Ventilator & Life Saving Device

T.M.T / E.C.G. / P.F.T.

OPD Department

Medicine / Pharmacy
Happy Patients
I don't know why there are so many negative reviews , Had my mum's EAR surgery done today at eureka . Staff was supportive ,cleanliness was top notch , Dr karnawat is polite,experienced and amazing doctor . Thanks Eureka !
Very good experience. We were on Second floor , duty doctors , nurses and other staff ,treated us like family members. Even lift men ,guards, house keeping people were Supportive.
ashish singh parihar
2022-12-27
Very good exprince
यूरेका हॉस्पिटल को मैं 13 साल से देख रहा हूं पहले से बहुत अपडेट हुआ है और यहां पर बहुत फैसिलिटी है मरीज यहां से स्वस्थ होकर और संतुष्ट होकर जाता है होकर जाता है